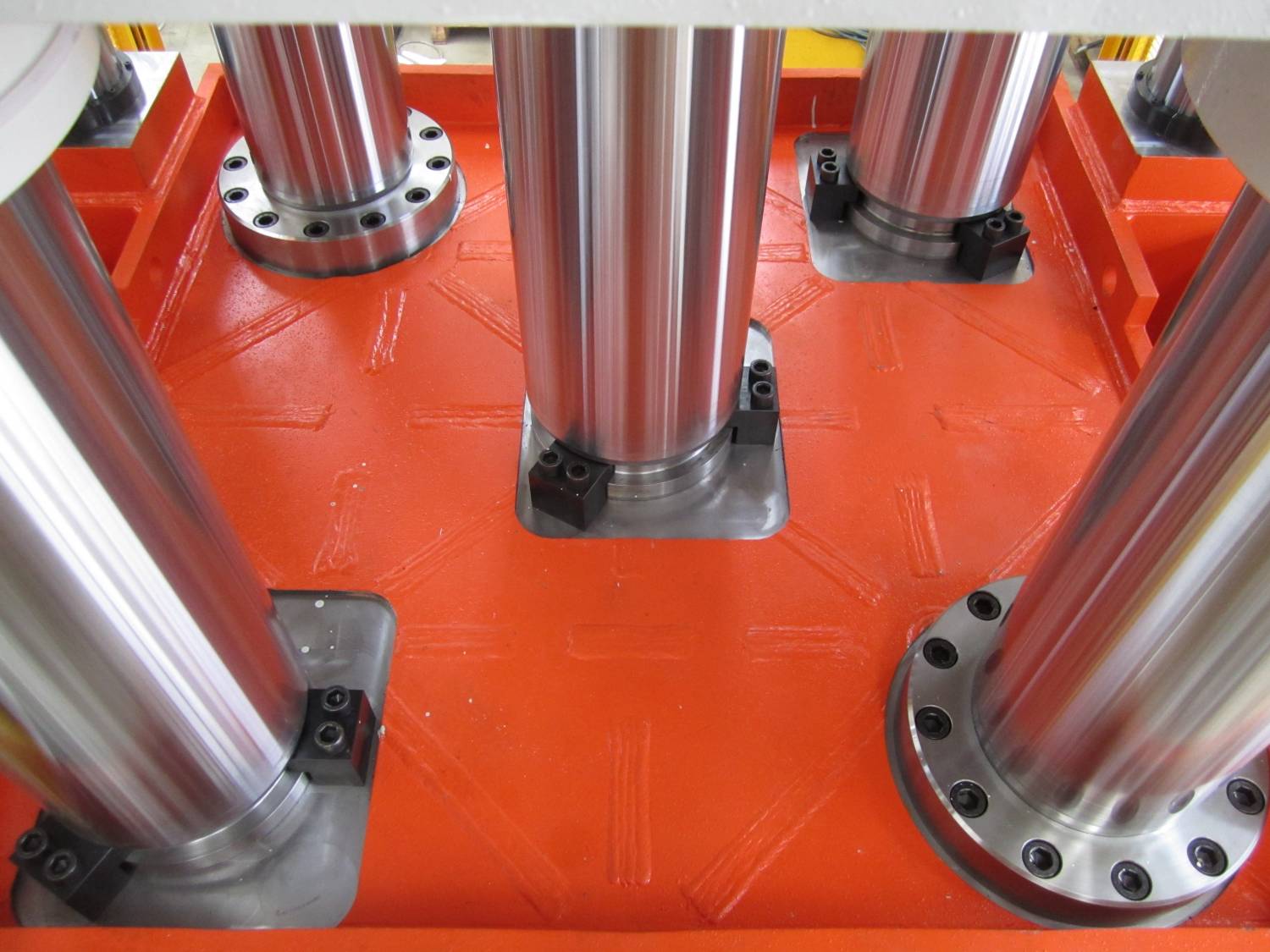 Maximum clamping force 800 T
Dimensions of platens 1300 x 1300 mm
Maximum daylight between platens 600 mm
Stroke of the movable platen 600 mm
Field of application of the press: the press is used for applying the coating to moulds for ceramic parts (i.e. tiles, etc.)
The press features a self-teaching system able to automatically learn the "zero position" of the moulds (closing point of the mould). The self-teaching mode is activated only when the press is running in manual mode. The setting of the "zero position" is possibile thanks to an hydraulic device that allows for closing of moulds using a zero pressure, thus avoiding any damage to the shearing edges of the cavity of the mould. After setting the "zero position", the press will achieve this position also while running on automatic mode, since the system will automatically set the proper position independently from the hydraulic pressure required. This system allows for higher quality of the resin/rubber coating, thanks to the high repeatibilty of the process and also since it avoids costly break-downs of the ejection frame of the moulds.